We will stock our Boutique with brandnew ready-to-ship merchandise during the next few weeks...please come back!
The unique e-Boutique...for retro and chic handcrafted fashion...with a modern twist!
60s, 70s, 80s inspired, made with brandnew highstandard materials & great workmanship...for today's little and big girls
Hippie, BoHo, Mod, Vintage, Hip Style
All prices INCLUDE Shipping & Handling!
We will return with our original line soon, presently we sell vintage and retro supplies on Etsy!
The Retro Chic Boutique is your fashion e-store for unique retro and contemporary style designs, improvised retro reproductions and funky euro inspired creations in crochet/knit and fabrics. Specializing in handmade custom retro clothes for girls, but also offering ladies and boys clothing. Groovy, hippie, BoHo, Bohemian, funky clothes custom made for a unique shopping experience.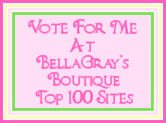 Click Here to Visit Children\'s Clothing Haven Boutique Top 100 Baby Boutique\'s